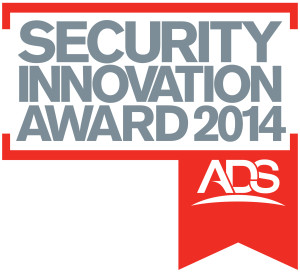 Named in commemoration of Hidden Technology's granting of the Queen's Award for Enterprise: International Trade 2012, the E-Tracker was unveiled to the world at the Security & Policing Exhibition in March, 2013. One year later, the E-Tracker has been Highly Commended at the Security Innovation Award, presented at this year's Security & Policing Exhibition in Farnborough.
Now in its 11th year, this prestigious Award recognises not only the innovative equipment and technology produced by UK companies, but equally importantly, the partnership between people on the ground and those prepared to put the time and skill behind the development and production of new and ground breaking technology.
The Security Innovation Award ceremony was held at the Security and Policing Reception 2014 on 11 March 2014. The reception hosted hundreds of guests from industry and marked the start of this year's Security and Policing Exhibition which runs from 11-13 March 2014.
Elton Smith, CEO of Hidden Technology said: "We are extremely proud that our in-house Research & Development and engineering expertise has been recognised in this way. Hidden Technology is also very proud and grateful for the opportunity to have worked together with several of our front line customers in producing this piece of equipment and getting it to the market".