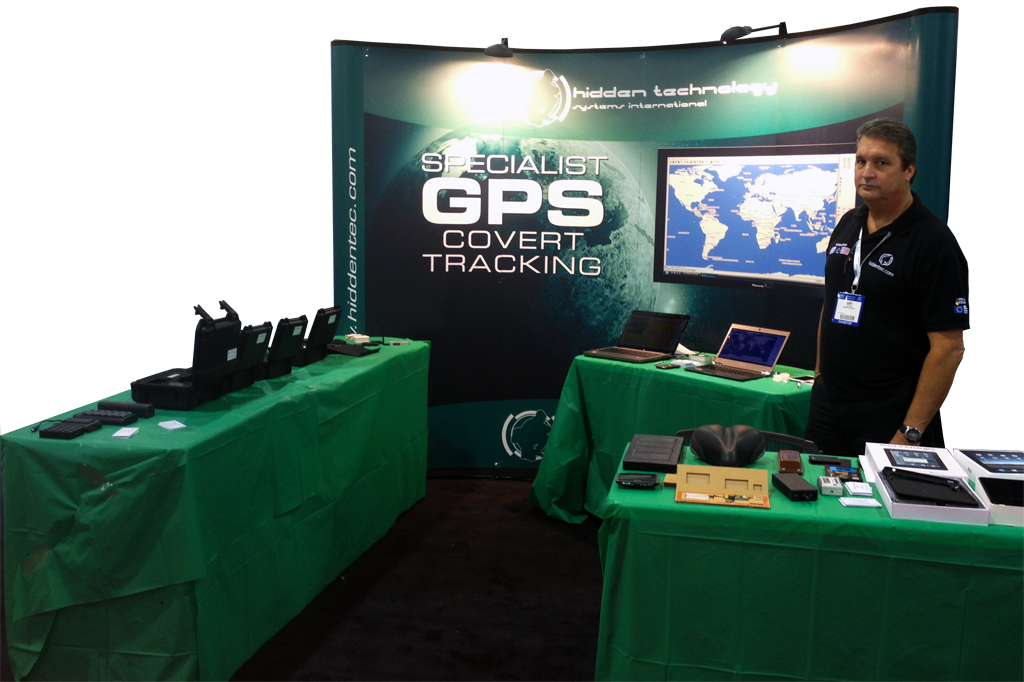 Hidden Technology returned to the ASIS Exhibition once again, represented by our North American division, HIDDENTEC USA Inc, on September 10th 2012.
Alongside HTSI's line of tracking products being displayed, including rapidly deployable magnetic devices, covertly installed vehicle trackers, multi-purpose object trackers and discreet personnel trackers; special focus was given to two of the company's latest developments, a application allowing the tracking of Android smartphones, and a small tracking device for use with iPad 2 devices.
Android Tracker
By installing a small application on the Android device; users can set up periodic location reporting, track the device remotely, and activate an emergency alarm trigger that will automatically issue notification to any number of configured recipients. By configuring a bluetooth device, such as a headset, the emergency alarm trigger can be activated without coming into contact with the smartphone itself.
iPad Smartskin Track
With the ever-changing design of Apple's popular and highly desirable tablets; the devices, and those who carry them, are under increasing threat of becoming the victims of crime. The constant changing of components and available concealment space can make the physical tracking and monitoring of devices at VIP level an incredibly costly prospect. HTSI have circumvented this by developing a tracking device concealed within a popular Smartskin; a protective "backpack" for iPad devices which are very popular with users, inconspicuous and, importantly, are adaptable to the changing design of the devices they protect.
For further details regarding either of these products, please contact Hidden Technology using the Contact page.
Hiddentec wish to thank ASIS for yet another brilliantly organized event, and all the visitors who visited our stand. We enjoyed our conversations with you, and hope to do business in the near future!