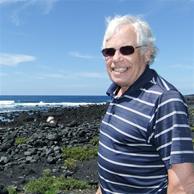 Hidden Technology is pleased to have supported John Tuffen as he succeeded in a 198 mile "Coast to Coast" walk from St Bees in Cumbria, to Robin Hood's Bay in Yorkshire; rasing money for Cancer Research UK.
John began his journey on 13th June 2013, arriving at his destination on the 26th.
Along with a donation, Hiddentec supplied John with one of our personal tracking devices. The map below shows John's journey.
Thousands of viewers followed John's live progress as our tracking device plotted his position on this web post, and he achieved and exceeded his target on his JustGiving campaign.
HTSI would like to congratulate John on this achievement, and also wish him a happy 70th birthday!