In February, HTSI tested its equipment on an expedition to the South Pole for the second time as part of our commitment to testing in the most extreme conditions the world has to offer.
HTSI tracked the expedition from start to finish using our advanced GSM tracking technology, but also took the opportunity to put our latest RF technology to the ultimate test!
The test gave some incredibly positive results: even in such extreme conditions, our RF equipment functioned perfectly; able to do days on end without the need for charge, and offering tracking ranges of just under 15km despite the harsh Antarctic weather.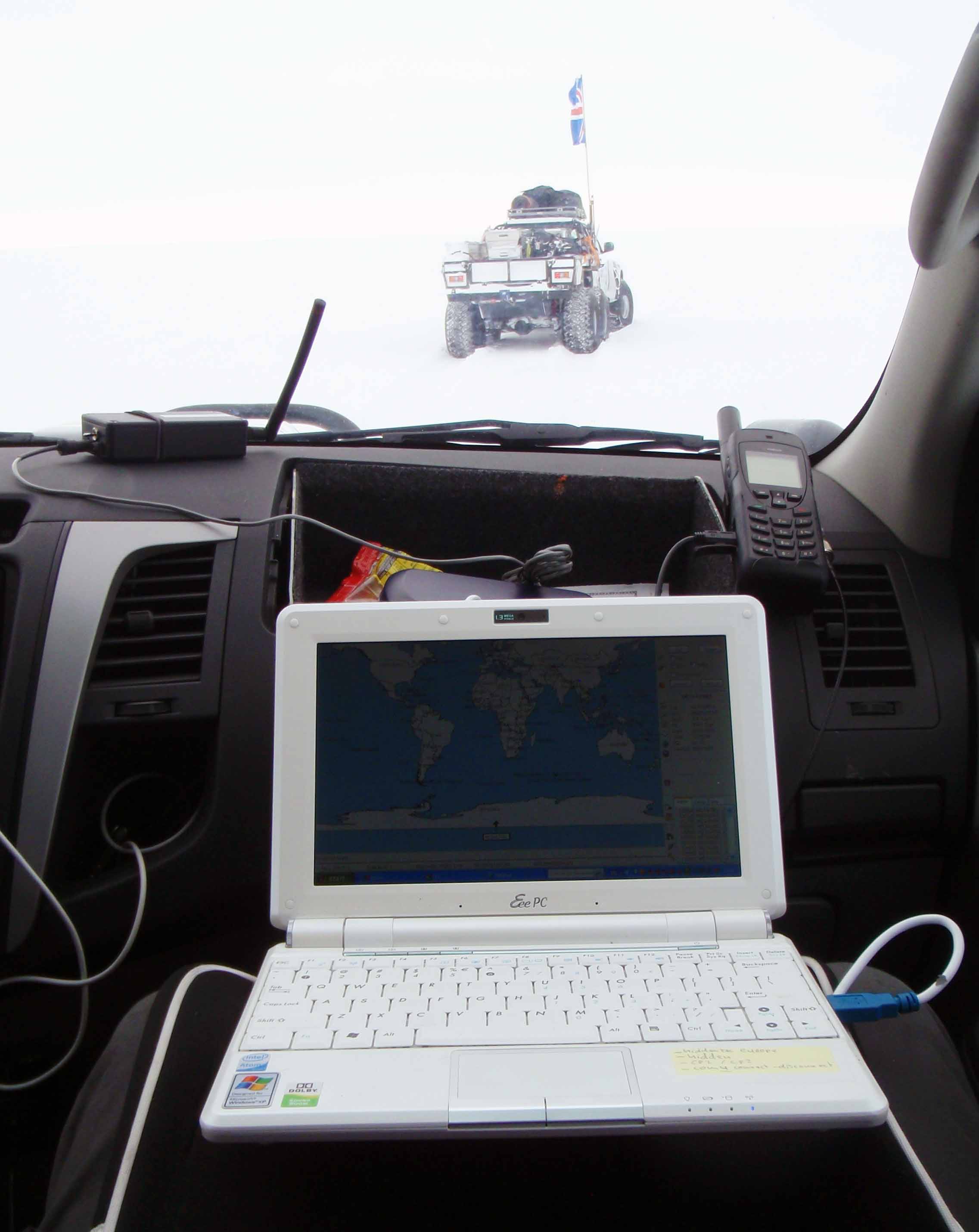 Needless to say, organizers and sponsors of the event were very impressed by the equipment's performance.
By using one of HTSI's rapidly deployable tracking devices, the members of the expedition were able to see in real-time the location of their vehicles on CP2, Hidden Technology's self-produced and highly advanced tracking software platform. By using our new RF technology in conjunction with our existing, highly acclaimed GSM systems; users are guaranteed an accurate location in rapid time.
Even in the event of no cellphone signal, HTSI's RF technology can accurately transmit GPS location data over great distances. Using our beacons, users can create their very own RF Network; meaning the rage of detection is potentially limitless!
As if a trip to the southernmost point on the globe wasn't enough of a rigorous test for our RF tracking equipment; the expedition was immediately followed by another such trip to Siberia! The results from both trips show that Hidden Technology's equipment remains capable of functioning in the most extreme weather conditions of the planet with accuracy, speed and versatility.
If you would like further information on any of HTSI's tracking equipment, including our highly advanced and innovative range of RF trackers; please don't hesitate to contact us using the details provided on the Contact page.