Welcome to Hidden Technology
Hidden Technology Systems International Ltd (Hidden Technology) is a long-standing developer and manufacturer of highly advanced tracking equipment. With over a decade of experience and offices internationally, Hidden Technology are a truly global presence in the field of tracking technology. In 2012, the company was awarded the Queen's Award for Enterprise: International Trade; the highest honour a British company can receive.
Hidden Technology develops designs and manufactures a completely secure, stand alone, impenetrable, tracking solution, including hardware items and control software. The systems are in use in 40 countries at the highest level of operation by Counter Terror Units, Serious Crime Units, Narcotics Departments, Federal Agencies, Government Agencies, Military Intelligence Agencies and Blue Chip Corporations.
The systems are used to remotely track vehicles, personnel and high value assets providing real time information and historical data used for intelligence. Software programmes provide the ability to analyse collected data to identify patterns of movement, vehicle usage and suspects' behaviour and life style.
Hidden Technology's product range includes miniaturized covert tracking devices designed to be concealed within objects and/or items of clothing, small, sleek and discreet body-worn trackers with panic alarm functionality, rapidly deployable tracking devices and surveillance equipment and hard-wired vehicle tracking devices that are virtually undetectable. All equipment is designed and manufactured in-house for maximum security and product quality.
With offices in the UK, The Netherlands and The USA together with distributors positioned on every continent, customers can enjoy the comfort that full "in country" support is always available.
Please take the time to look over the products and solutions we have on offer.  We look forward to making contact with you.
Find out more about Hidden Technology by clicking on links below! If you'd like to enquire further about anything you read, please feel free to make contact with an HTSI representative using the Contact page above.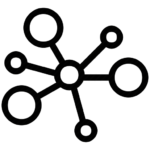 Hidden Technology operates in over 35 countries worldwide, and has offices and distributors on every continent. View Page
Read articles and case studies published about Hidden Technology products and view videos made by HTSI and other agencies. View Page

Hidden Technology's advanced tracking technology allows for the accurate, secure and covert tracking of assets, commodities, personnel and vehicles. View Page